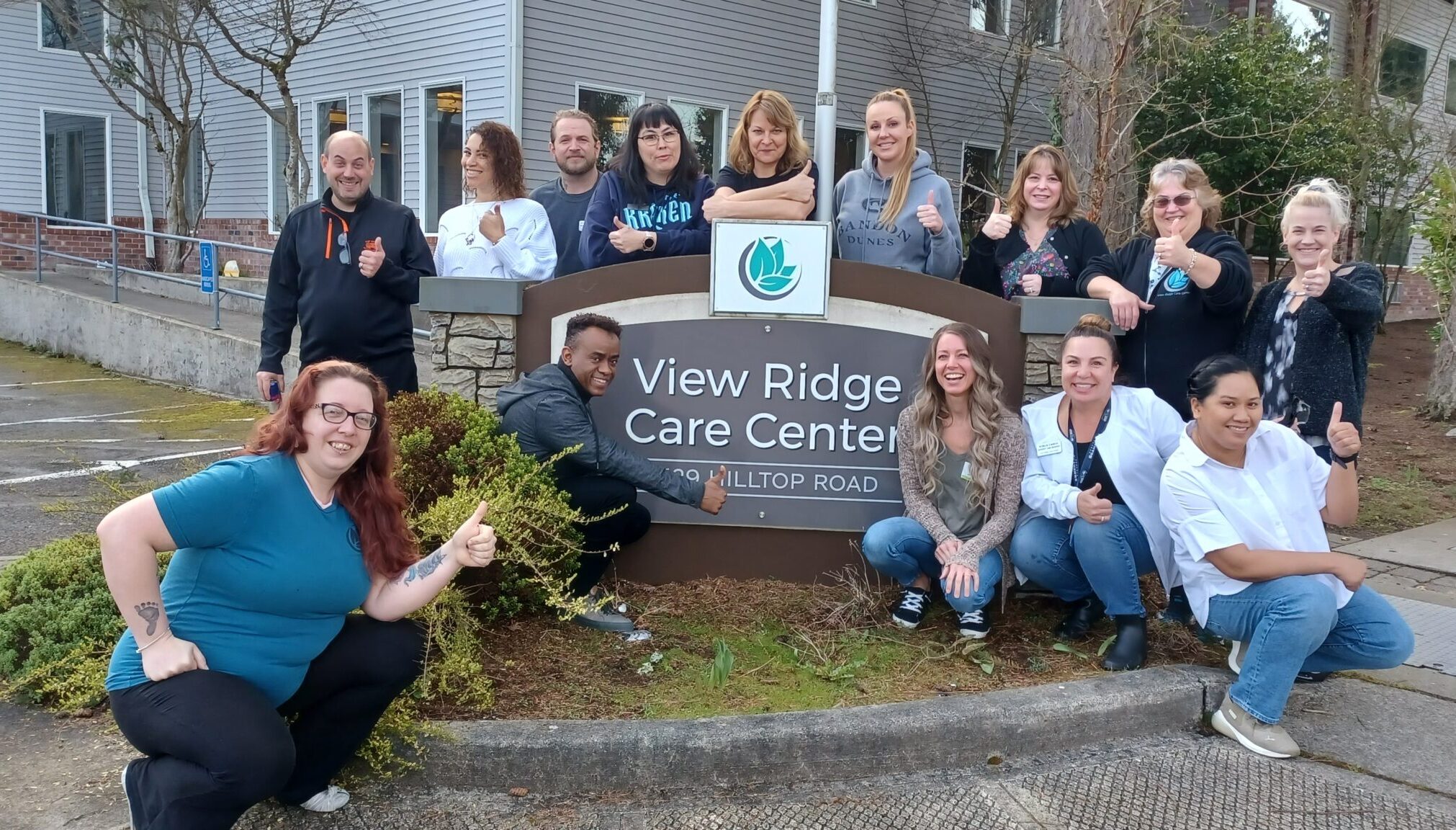 The View Ridge Care Center Management Team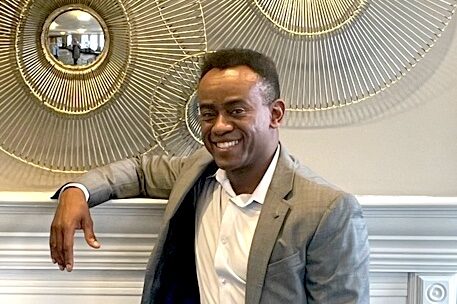 Kondi Kulisewa
Administrator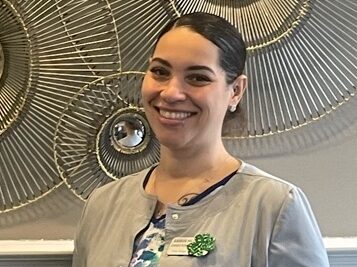 Saskia Hill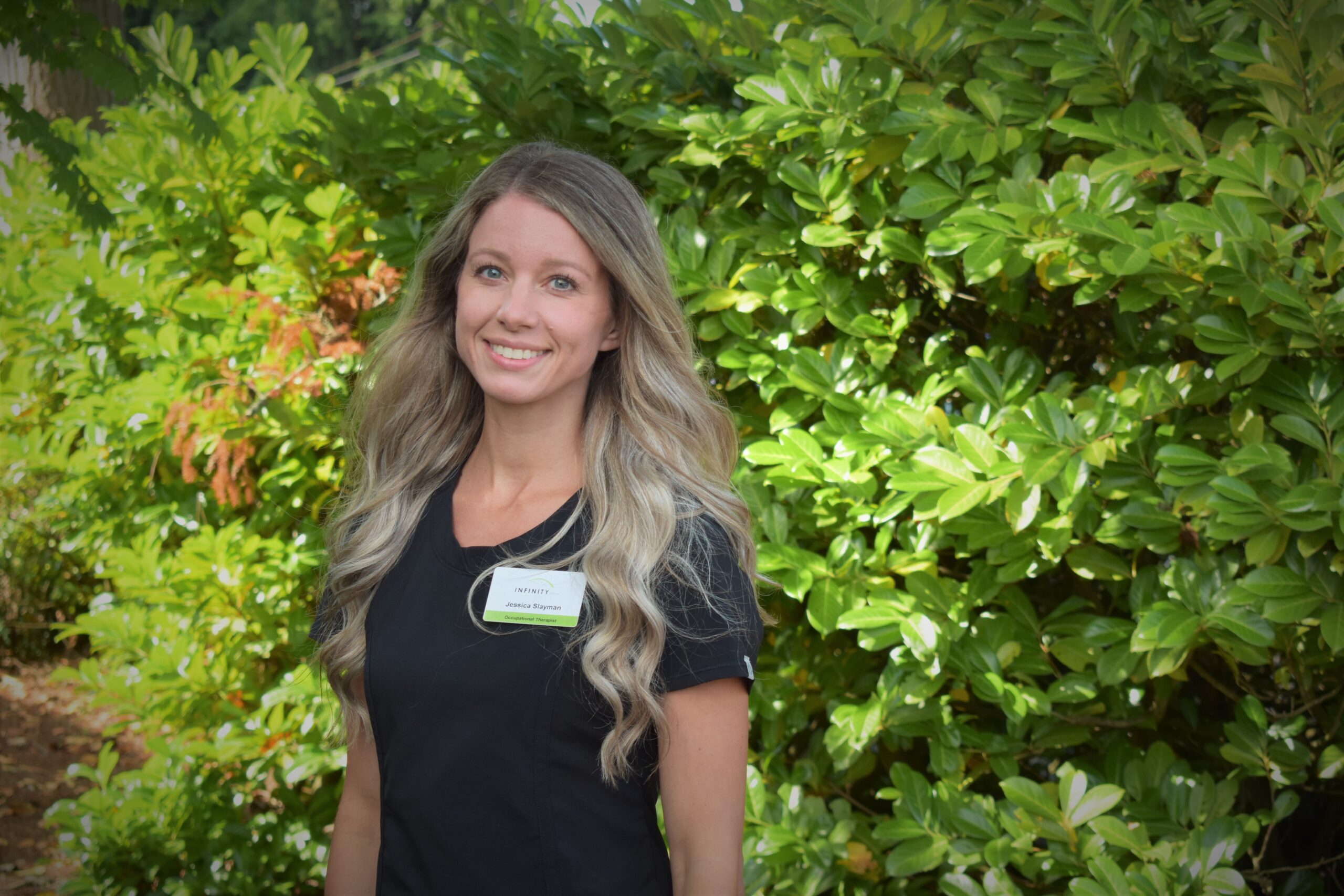 Jessica Slayman
Director of Rehabilitation
Jessica Slayman Bio
Jessica joined View Ridge Care Center as Director of Rehabilitation in affiliation with its relationship with Infinity Rehab in June 2021. In this capacity, Jessica is responsible for directing programs and staff including physical, occupational, and speech therapists. In addition, she monitors treatments and documentation to assure competency, compliance with State, federal, and local guidelines, and progress of patients. Further, Jessica facilitates ongoing multidisciplinary communication to promote improved patient outcomes, leads day-to-day operations for the rehab department, and provides patient evaluations and care as directed by a physician.
Jessica holds a Masters of Occupational Therapy degree and is registered and licensed as an occupational therapist (OTR/L).
In her free time, you can often find Jessica enjoying the great outdoors, hiking, kayaking, rock climbing, or reading. She is always looking for new adventures and things to try! She is a member of a very large extended family with two siblings; she is the oldest of 18 grandchildren. Currently, she resides with her husband and their dog.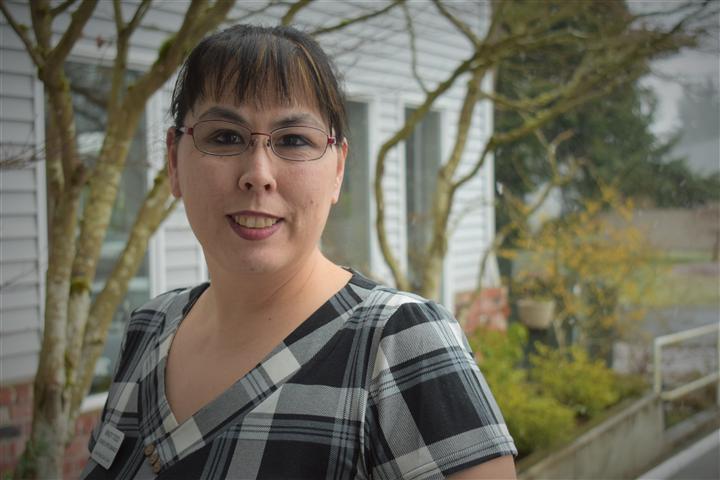 Mindy Todd
Business Office Manager
Mindy Todd Bio
Having previously been employed at View Ridge Care Center, Mindy returned to the skilled nursing facility in the capacity of Business Office Manager in January 2019, bringing with her fine-tuned expertise and knowledge. As the facility's Business Office Manager, Mindy's primary responsibilities are insurance billing, deposits, checkbook reconciliation, and collections. She also oversees weekday and weekend receptionist and human resources functions. Mindy has her Billing and Coding Specialist certificate from Everett Community College and is a certified medical coder with AAPC CPC certification.
When she's not at work, you can often find Mindy learning new things and bowling. She is married to her wonderful husband, Andy, and has two sons, Andrew and Jacob. She is also "mama" to two dogs, Tank and Bailey.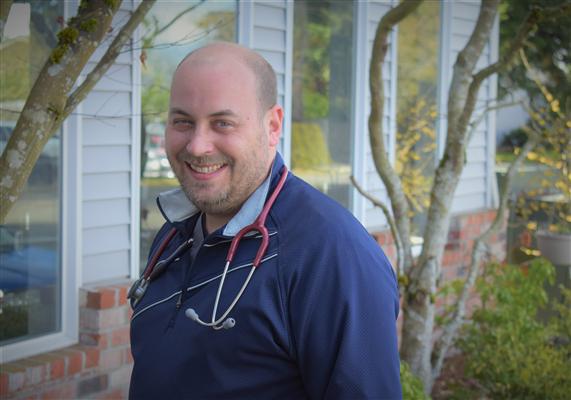 David Brotherton
Resident Care Manager
David Brotherton Bio
David came to View Ridge Care Center as its Resident Care Manager in May 2017, bringing with him seven years of RCM experience at another facility. In the role of RCM, his primary responsibilities are to oversee all patient care by implementing care plans and orders for patient care, as well as the admissions and discharge process for all residents. David received his LPN from Lake Washington Technical College.
In his free-time, you can catch David golfing, bowling, or playing sports in general. He is married with four children; three girls and one boy.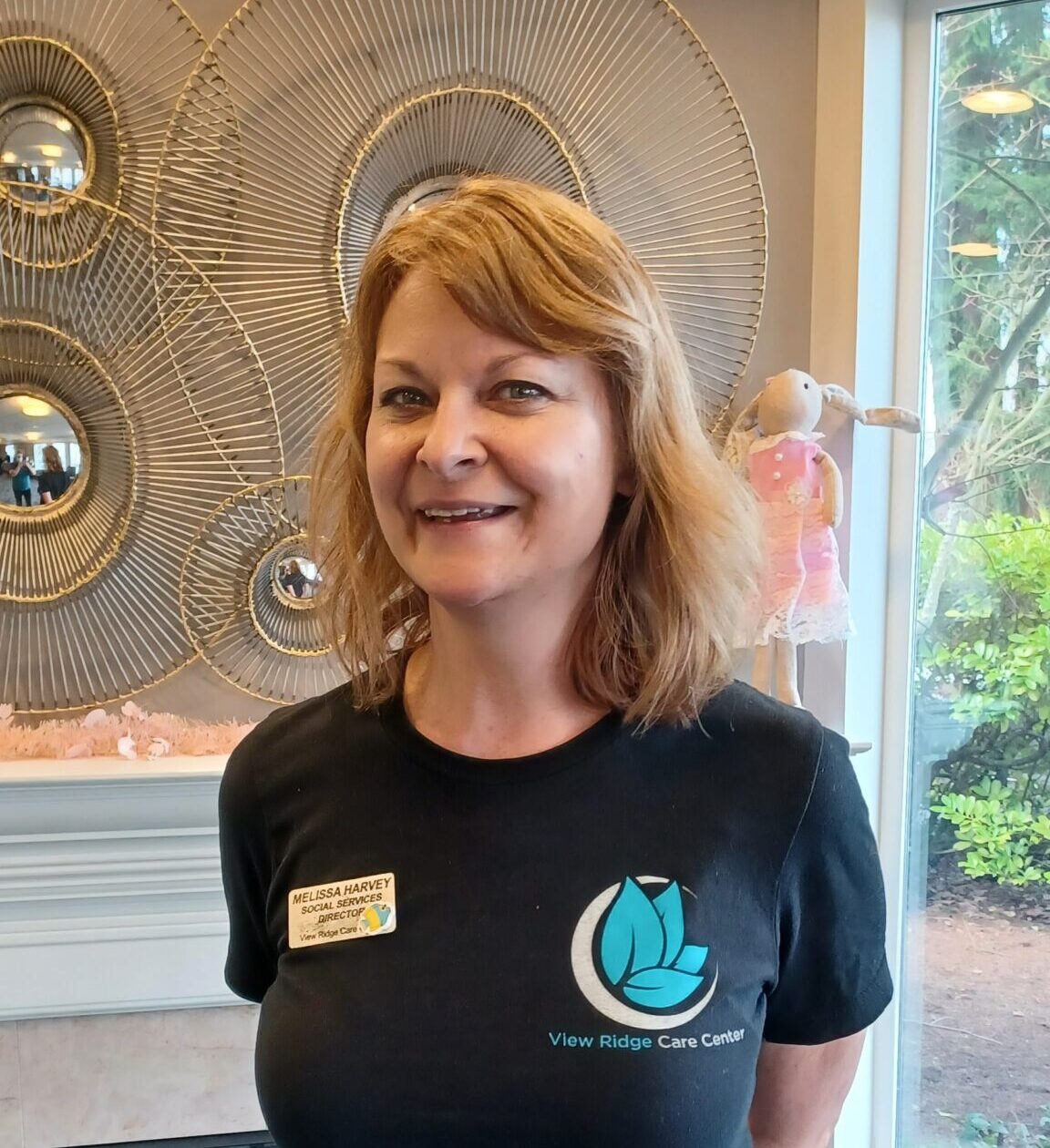 Melissa Harvey
Director of Social Services
Melissa Harvey Bio
Melissa joined the View Ridge Care Team in August 2017 as its Director of Social Services bringing with her nearly two decades of professional experience in case management. In this capacity, she advocates for each resident to ensure they receive the highest quality of life possible while residing in the View Ridge community.
Melissa gained valuable experience as the Case Manager for the Chronically Homeless and Dual Diagnosed prior to her arrival, making her an asset to the residents and management team at View Ridge. She holds multiple degrees, including those in Behavioral & Social Services, Administration of Justice, and Pre-Law, as well as a paralegal certification.
When Melissa is not championing for the residents of View Ridge, she enjoys spending time at the ocean, watching old movies, looking at classic cars, and photography. She also enjoys advocacy for the under-represented. Melissa resides happily with her partner, Nick, of 13 years. She has a son, two daughters, a step-son, step-daughter, and 10 amazing grandchildren.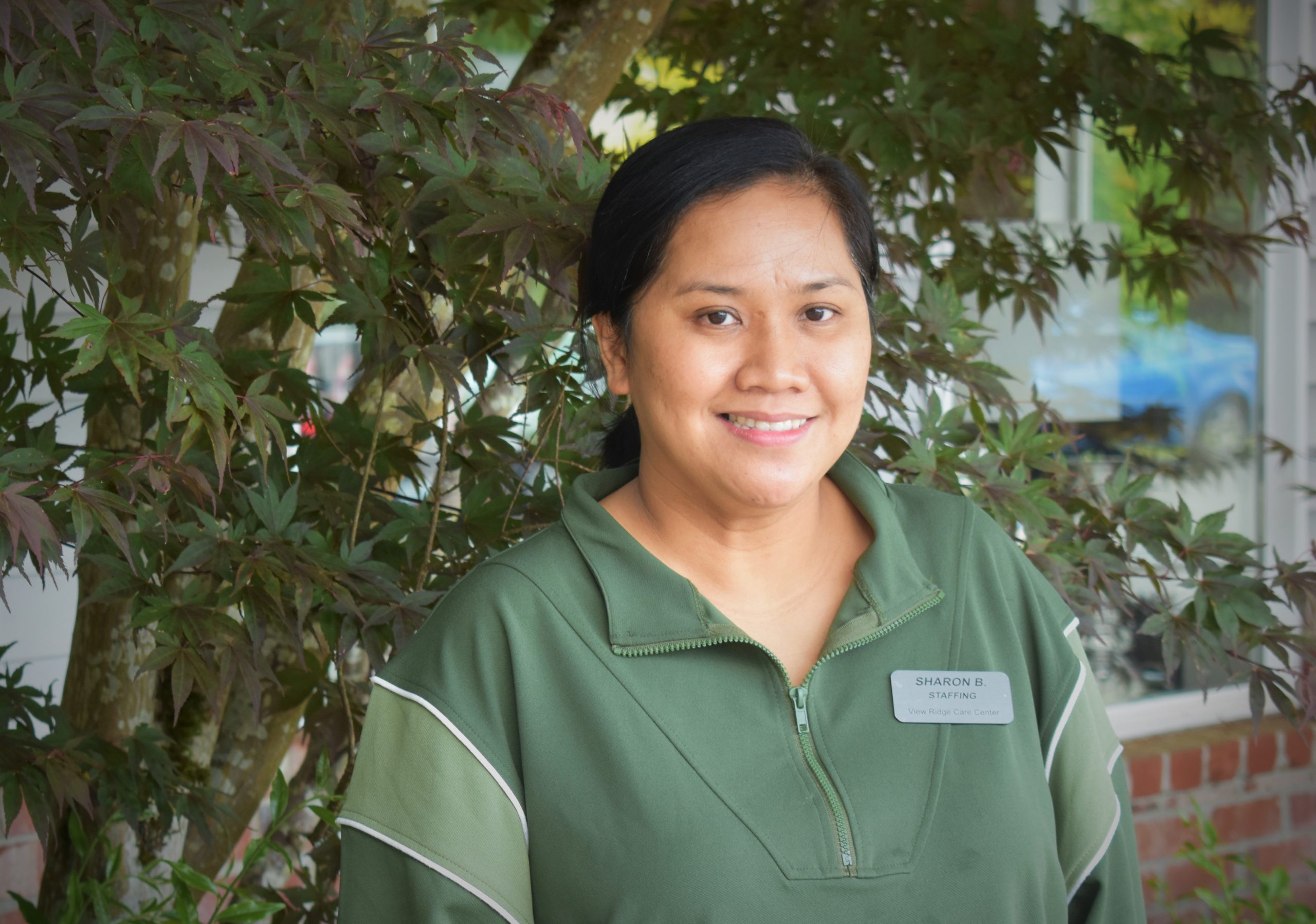 Sharon Salutin
Staffing Coordinator
Sharon Salutin Bio
Sharon joined the View Ridge Care Center team as its Staffing Coordinator in December 2008. In this capacity, she is responsible for the staffing of caregivers in accordance with the Federally-mandated patient-to-caregiver ratio guidelines. Prior to her arrival, she gained valuable experience as a Staffing Specialist at nearby Providence Regional Hospital. Sharon maintains two Bachelor of Science degrees; in Nursing and Accountancy.
In her free-time, Sharon enjoys photography and taking road trips in nature. She resides with her husband, Richard, and daughter, Paula.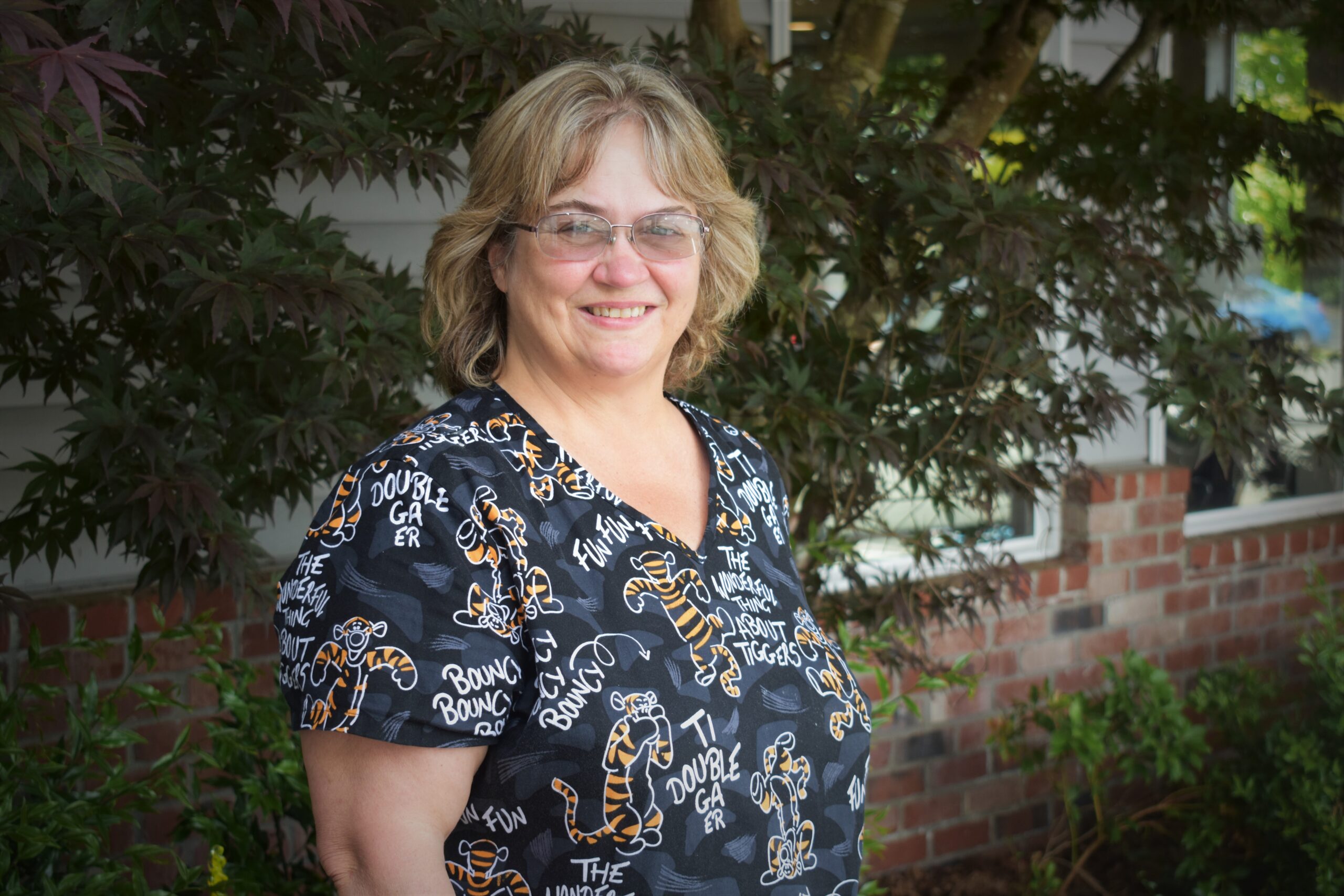 Kimberly Mensik
Environmental Services
Kimberly Mensik Bio
For more than 26 years, Kimberly has managed the housekeeping and laundry services for View Ridge Care Center as its Housekeeping / Laundry Supervisor. She takes great pride in the management of both departments, making sure the facility floors are always well kept, rooms and public spaces are sanitary and tidy, and that Central Supply is properly stocked. View Ridge Care Center is where Kimberly calls her professional home. She is valued by her colleagues and the residents to come through the facility, either short-term or longer.
In her free-time, Kimberly enjoys the great outdoors, spending time with her family, going on adventures, and working on crafts. She is married to her husband, Shane, and has two kids, Misty and Jimmy, as well as two step-kids, Bambi and Anthony, and six grandchildren.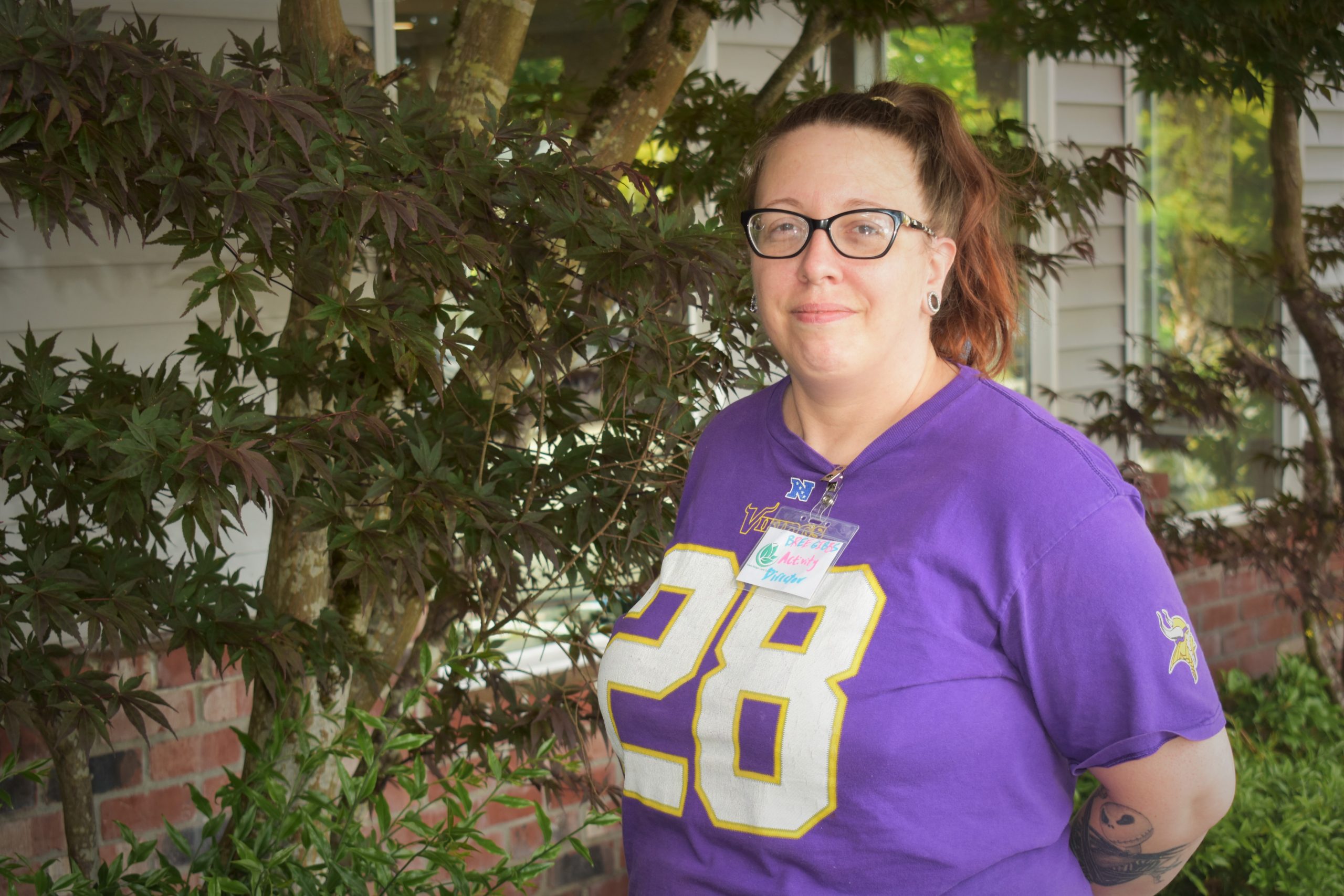 Briana Gibbs
Activities Director
Briana Gibbs Bio
Briana has provided cognitive stimulation to the residents of View Ridge Care Center as its Activity Director since her arrival in June 2018. In this capacity, she is responsible for crafting daily social enrichment opportunities that provide and sustain both mental and physical stimulation for each resident from sensory based activities and interactive games to arts, crafts, and educational hour.
"I oversee the fun and entertainment portion of our facility, but it's more than that; I get to help each resident celebrate and engage in their unique interests and hobbies," added Briana. "I get to see residents almost every day and get to know them very well. They've all become my friends and family away from home."
Prior to becoming View Ridge's dynamic Activity Director, Briana spent time working as a Certified Nursing Assistant. She is studied in dementia and mental health, and is currently working toward becoming a Certified Activity Director (MEPAP1 and MEPAP2)
In her free time, Briana enjoys collecting owls and currently has a collection of more than 80 owl figurines. She loves the Minnesota Vikings and enjoys needle crafting. She and her long-time partner, Evan, recently welcomed their first child, Carlyle, in April 2020.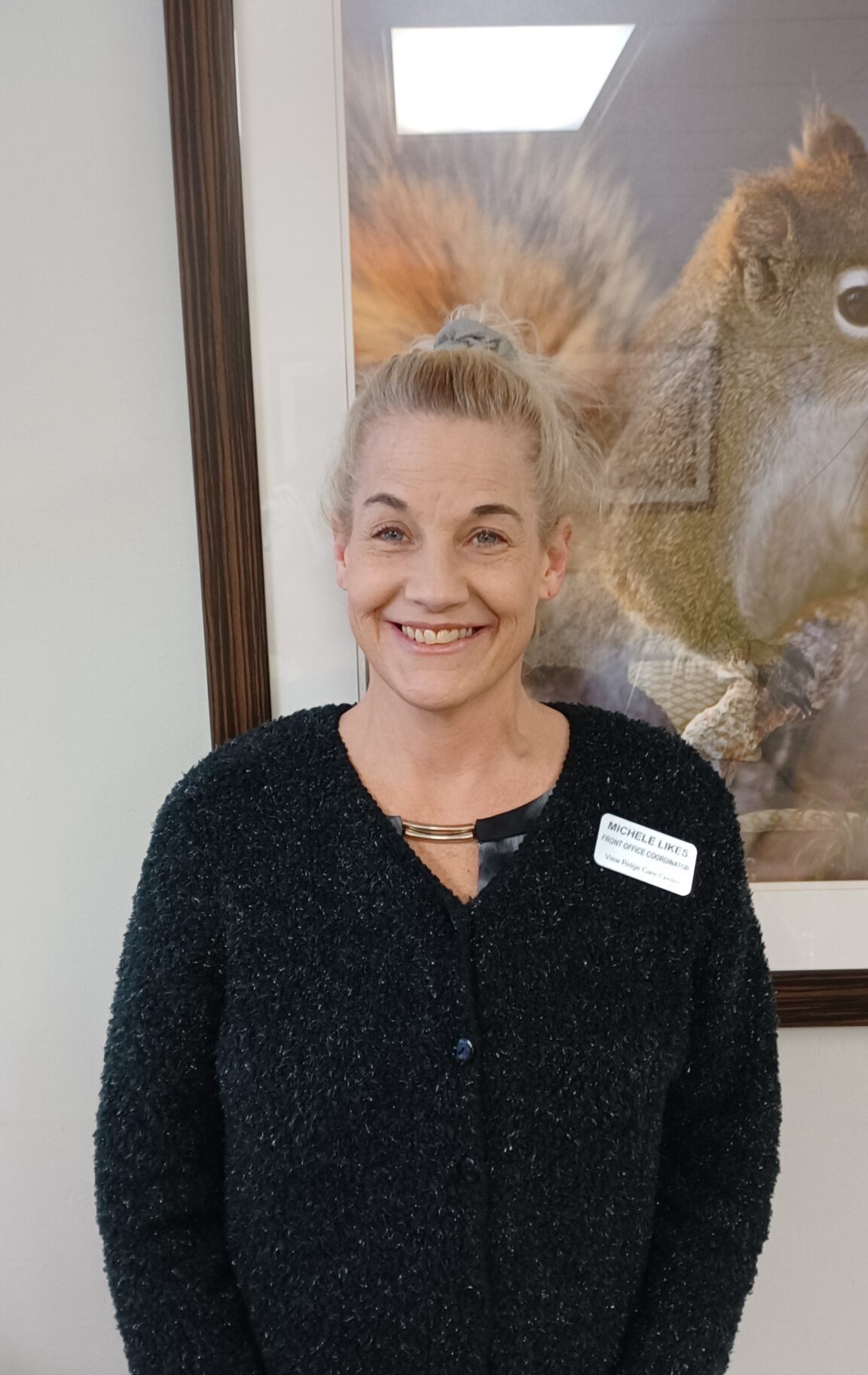 Michele Likes
Front Office Coordinator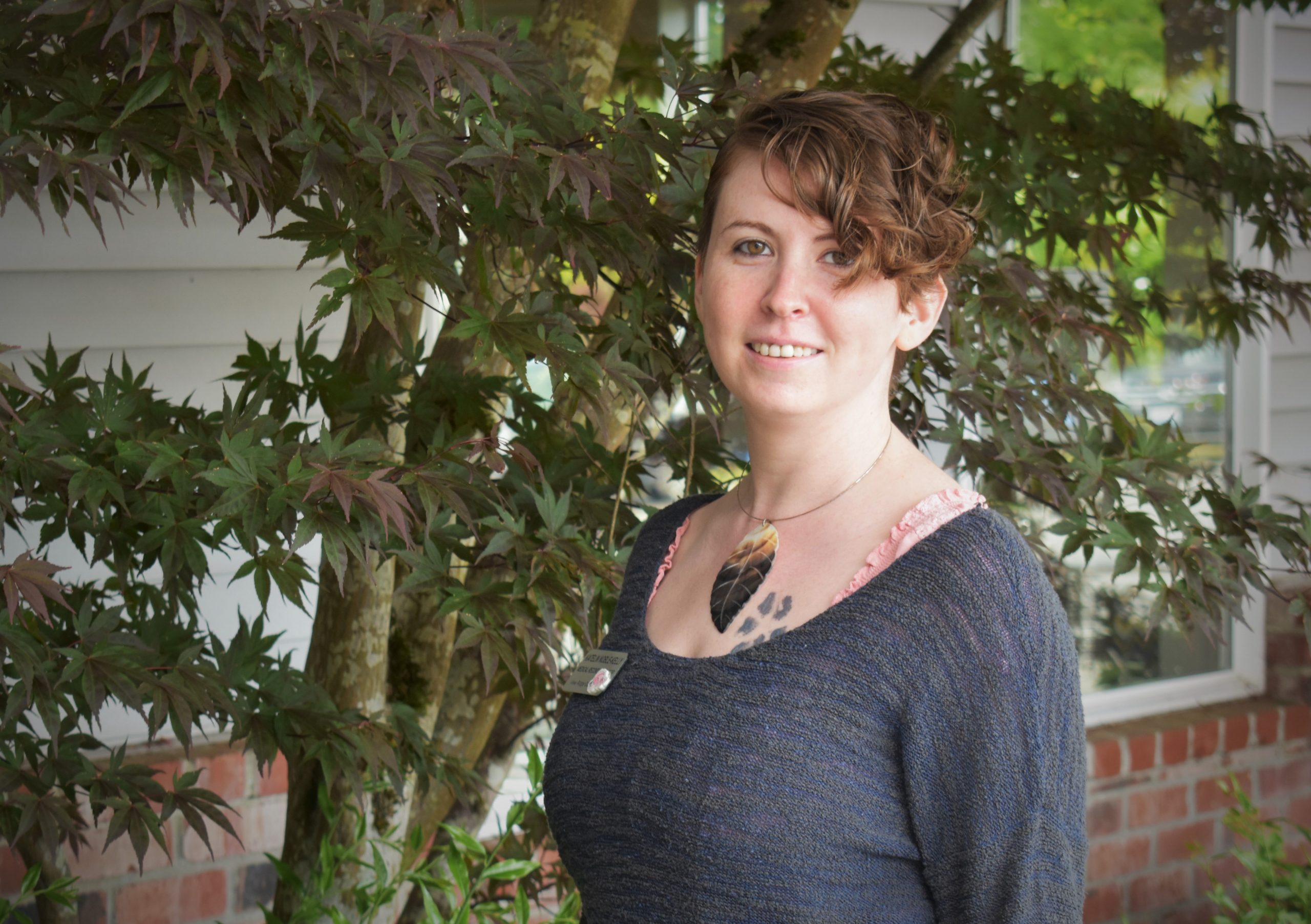 Katelin Noble-Kelly
Medical Records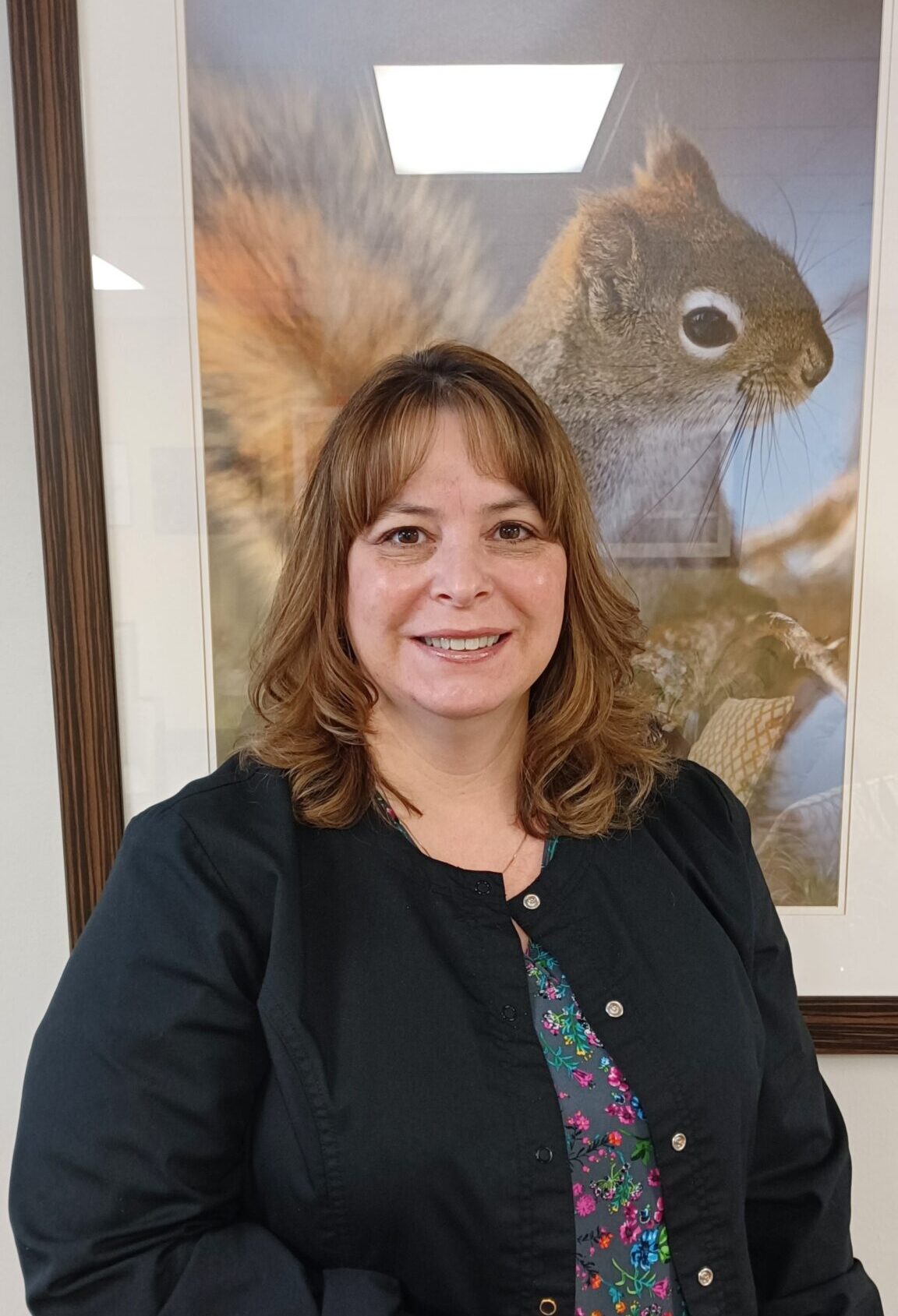 Gina Doud
MDS Coordinator
Sonja Canda
Resident Care Manager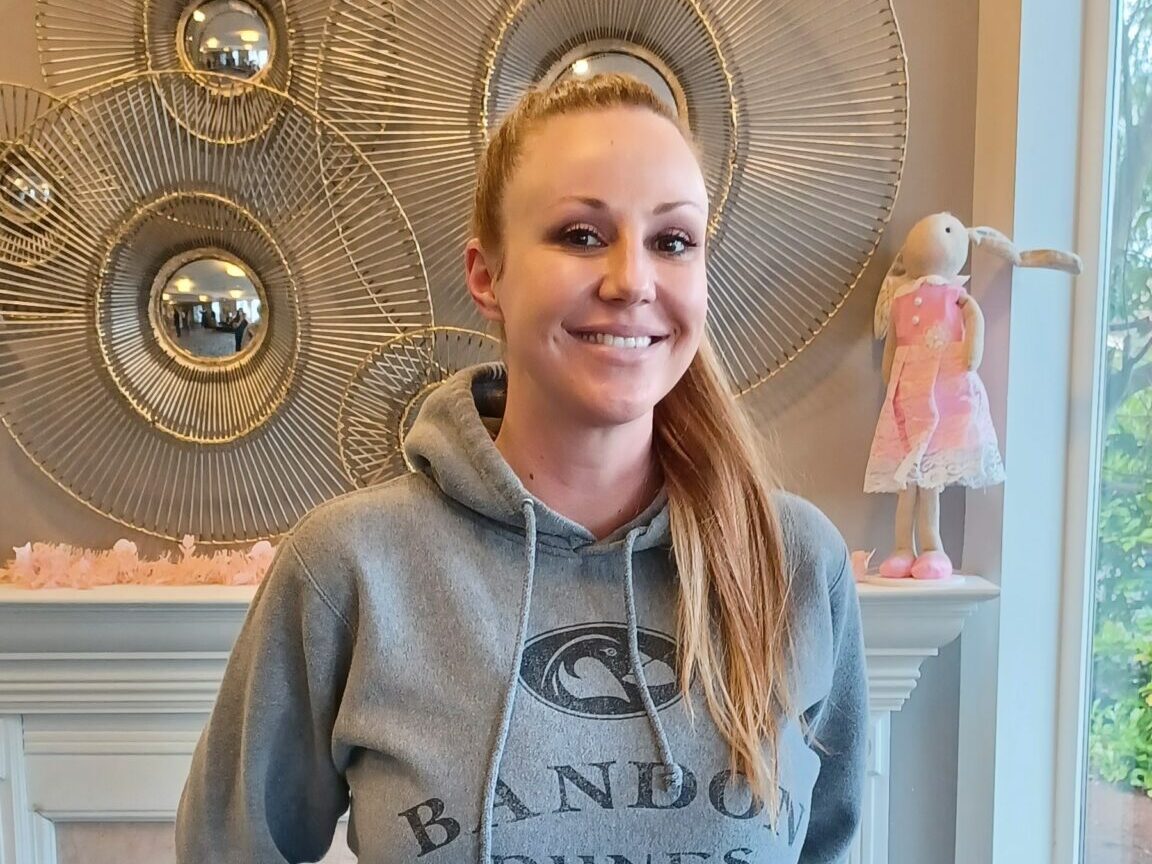 Natalie McMillan
Dietary Manager
Ed Davis
Maintenance Director
Please feel free to reach out with any questions at (425) 258-4474.  We understand this journey can be overwhelming and, at times, challenging. We are happy to assist you along the way.