Frequently Asked Questions
Below you will find answers to commonly asked questions.  If you have a question not answered below, please feel free to contact us and we will be glad to assist you.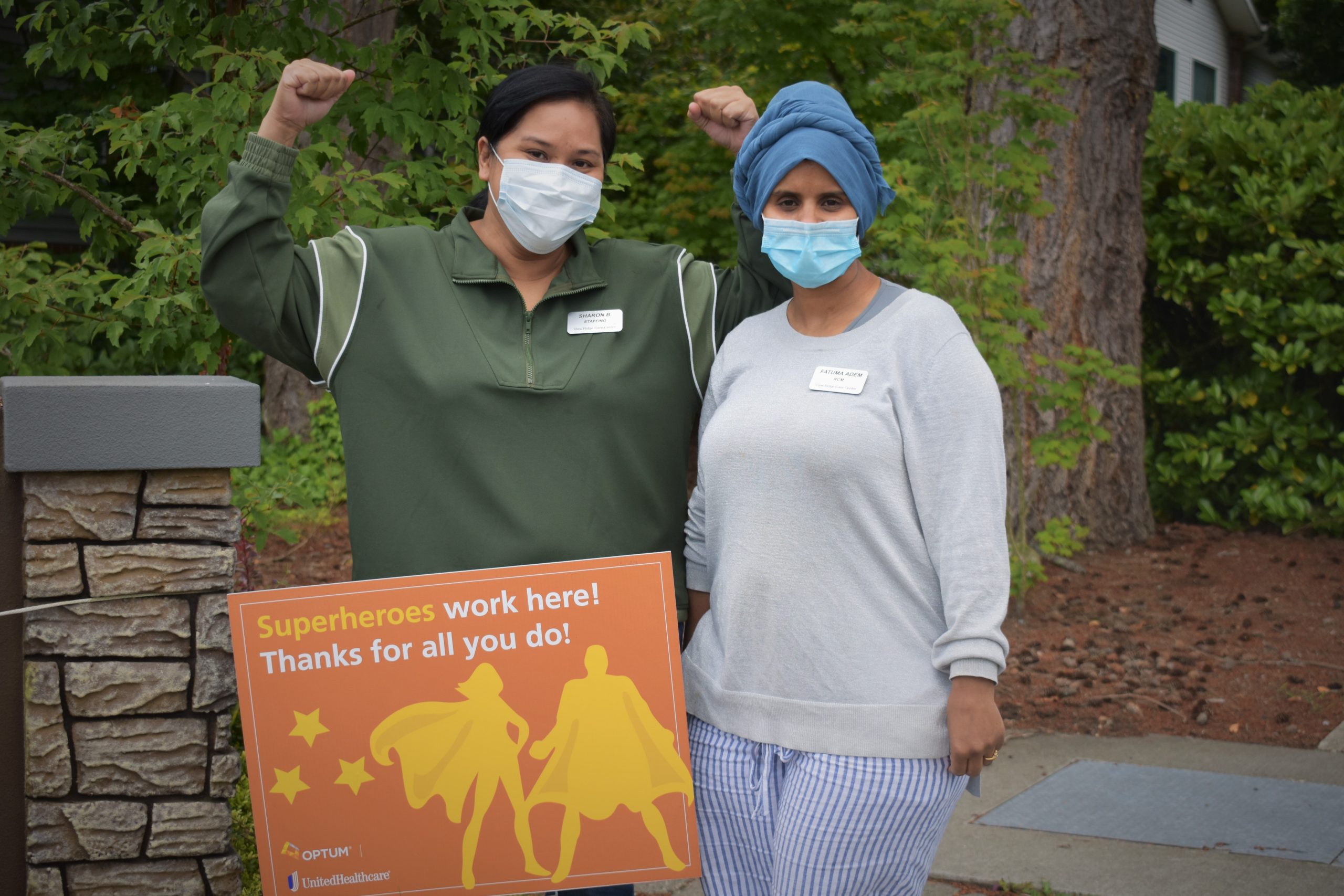 Frequently Asked Questions
What Sets View Ridge Care Center Apart?
There's a calm that exists when you walk through our doors. It's a sense of welcoming and kindness that you'll feel once under our roof. Since taking ownership of View Ridge Care Center in 2017, we have worked diligently to ensure each resident receives a consistent, top-level of compassionate and highly skilled care.
Located within the Hilltop community of Everett, a peaceful residential neighborhood, View Ridge Care Center is proving itself a mainstay and as a leading provider of full-service, skilled nursing and long-term care services. Our recently renovated 70-bed facility offers residents and their loved ones a sense of hospitality during their time with us, while also the individualized care they require and deserve.
Our daily commitment to help each resident live a purposeful life is evident in the smiles and laughter that are abundant throughout our halls, resident rooms, and activity spaces.
Welcome to View Ridge Care Center and thank you for taking the time to learn more about us and how we may best be of service to you.
What is the View Ridge Care Center community like?
View Ridge Care Center is tucked away within the quiet Hilltop community of Everett, Washington. Surrounded by lush greenery and trees, our residents thrive in an environment that offers an abundance of peacefulness, family, and natural beauty. Our property offers a safe space for enjoying the surrounding scenery while also offering family members ample parking. We do not institute visiting hours; your family can visit whenever it's convenient for you and them. As a locally-owned and operated community, we are vested in our community as well as the residents that we care for. Our spacious, non-institutional, and friendly approach to healing is second to none. We encourage you to stop by and see for yourself!
What kind of health plan can I expect?
Your unique care plan will act as a road map to accomplishing your individual goals. While we will use our specialized training and assessment skills to guide you and offer professional advice, the plan is oriented to your special needs and preferences. Our first care plan meeting will occur shortly after your arrival and scheduled so that you and your family (if you choose) can attend. We encourage active participation and input into your care plan, as it will be designed to suit your specific needs. Once you've signed off on your initial plan, you and your health team will meet as regularly as necessary to discuss, track, and evaluate your progress and any measurable outcomes. As the patient, you (and your family) are always able to direct and modify your treatment to assure your goals and health are maximized.
"Health Team" definition: Your health team includes you, your family, professional nurses, the nursing assistants who care for you, the dietary director, social worker, therapeutic activities professional, and therapists (physical, occupational, speech) that you and your physician have determined will be helpful.
What are food options available at View Ridge Care Center?
The dining experience at View Ridge Care Center is like everything else we do – top quality, individualized, and filled with love!
We take great pride in the food that we prepare and serve. Using the freshest ingredients and locally-grown produce whenever possible, dishes are nutritious, well-balanced, and delicious with every detail attended to with gracious and courteous attention.
To us, meal time is more than simply providing sustenance, it's about nurturing the hearts, minds, and spirit of our residents, which is why we also try to incorporate meals into daily resident activities as much as possible. By collaborating with our Enrichment team, we can theme meals appropriately, and infuse nutrition alongside engagement and fun.
View Ridge Care Center collaborates with a seasoned and professional dietitian that helps our dietary team accommodate any food restrictions you may have due to diet, allergy, religious, or personal preference. We're happy to work with you to ensure you're enjoying the best we can offer your taste buds.
Our meals are served at regularly scheduled times in the social dining room. For those who prefer more private dining options, meals can also be served to you in your room. If you wish to have a guest at meal time, please just let the kitchen staff know one hour prior to service (along with the number of visitors) and we'll be happy to provide additional meals for a nominal fee.
We look forward to feeding you!